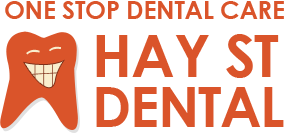 Welcome to ONE STOP DENTAL CARE!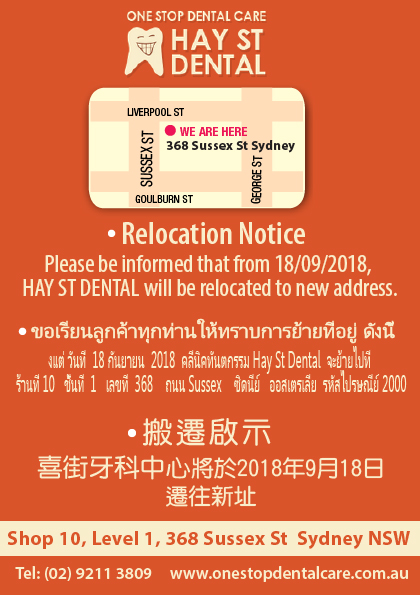 Hay St Dental Centre – One Stop Dental Care
As the name implies, our practices are a one stop dental practice for your whole family to cover all your dental needs. Both our Sydney and Cabramatta clinics are conveniently located a few minutes walk from the train station.
We are a team of skilled dentists with over 20 years experience who aim to give you the biggest and brightest smile after your treatment. Our dentists regularly attend professional development and domestic/ international seminars to bring you the best service.
At ONE STOP DENTAL CARE, our philosophy is to provide the best treatment for each and every patient, as if we are treating our loved ones. At our clinic, you can trust that we are both professional and personable in our approach to your dental health.
Come into one of our clinics and speak to one of our friendly staff about your next dental appointment.
Gummy smile
A gummy smile is when there is a disproportionate amount of gum tissue showing compared with actual tooth structure when a patient smiles. A smile is generally perceived as "gummy" when 4mm of gum
admin